The ePicker EPT15 Electric Pallet Jack was engineered to help keep your workflow safe and smart. Personnel moving 1500 pounds a distance of 100 feet or more with a manual pallet jack can be exposed to the potential for serious injury. Why risk employee injury and downtime? ePicker offers a powered solution that is not only safer but available at just half the cost of other powered machines!
The unique easy exchange battery system on the ePicker EPT15 functions much like a common cordless hand tool. The standard battery included can deliver more than three hours of continuous use--more than enough time to charge an optional extra battery and swap it in at any time.
Why pump, pull and strain when you can move more and hurt less with the ePicker Electric Pallet Jack EPT15? It's never been a better time to go electric!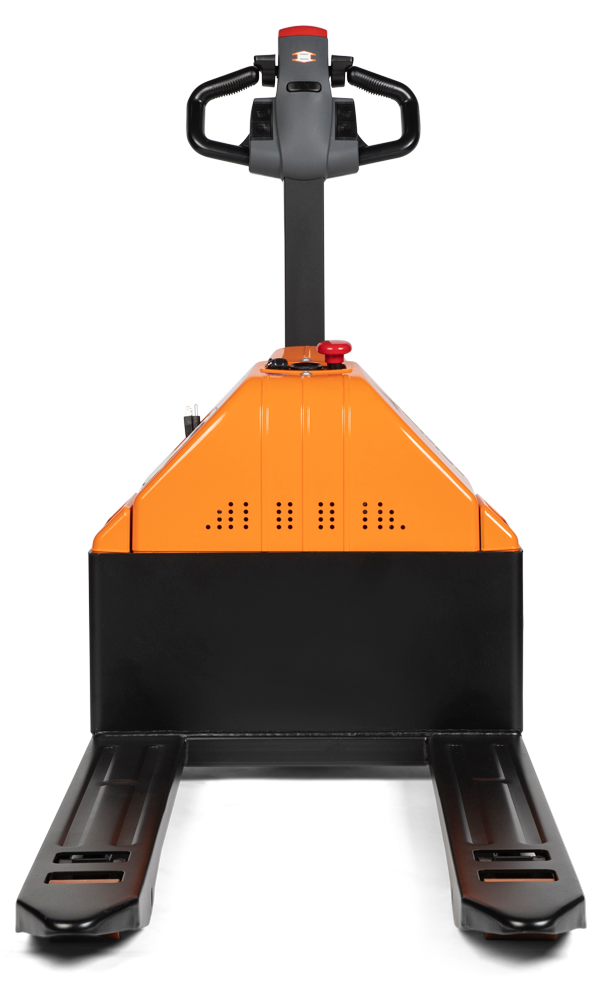 Hydraulics
Permanent magnet pump motor and chrome plated lift cylinder provide smooth lifting & lowering. Pump includes DC motor, solenoid, and gear pump.
Electrical
Electric braking, quick disconnect EPD power cut off and battery discharge indicator are standard equipment.

Brakes
Electromagnetic disc brakes.
Tiller Arm Control
Travel, lift, and lower functions are located in the ergonomic operator handle. All operator controls are accessible without having to lift one's hand from the loop handle. The control head is designed to allow easy operation with either hand and includes a belly button reversing switch, dual butterfly travel controls, horn, battery discharge indicator and manual lowering control for quick and efficient operation. The low mounted tiller arm offers excellent operator comfort and minimum steering effort.
Drive
24-Volt brushless DC drive motor efficiently delivers up to 4 hours of continuous duty cycle on a single charge.
Serviceability
Removable one piece power head cover allows for easy maintenance.