Our Complete Line of Electrical Material Handling Equipment
Efficient. Powerful. ELECTRIC.
ePicker offers a full line of high-quality electric products including electric pallet jacks, stackers, work assist vehicles, lithium forklifts, automated guided vehicles (AGVs), and lithium batteries. Our wide array of material handling equipment offers solutions for any indoor or outdoor business application like warehousing, manufacturing, distribution, e-commerce fulfillment, retail and more.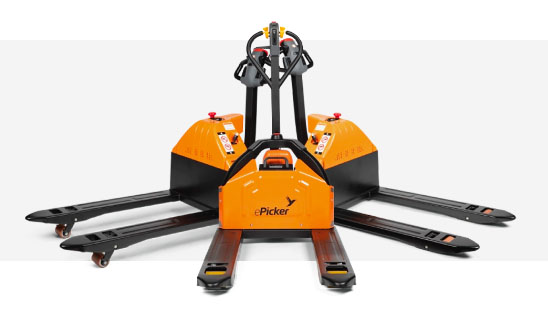 Designed to Help You Work Safe and Smart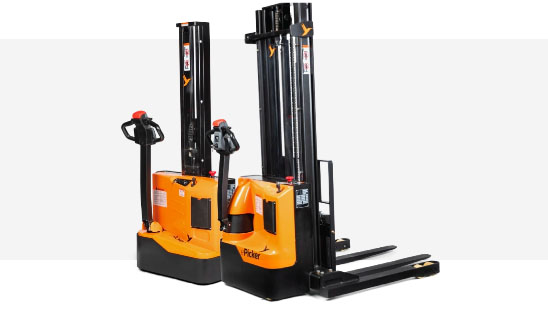 Designed to Economically Transport and Lift Pallets or Skids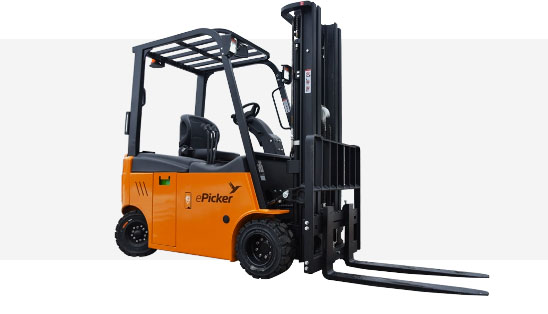 Lithium-Ion Technology Stores More Electricity for a Longer Period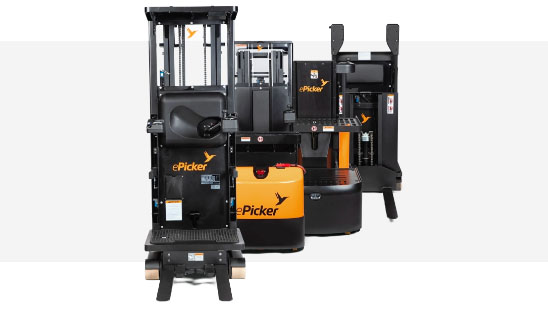 Designed for Operator Comfort, Accurate Steering, & Employee Safety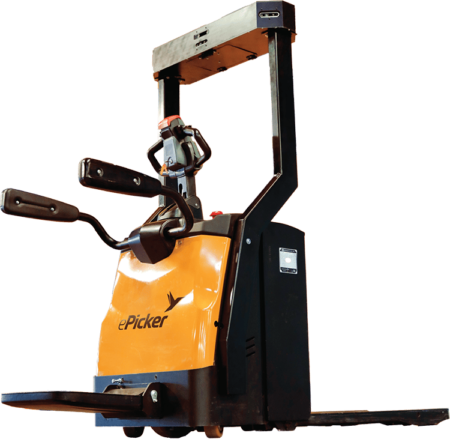 Get the Most Out of Automation in Your Warehouse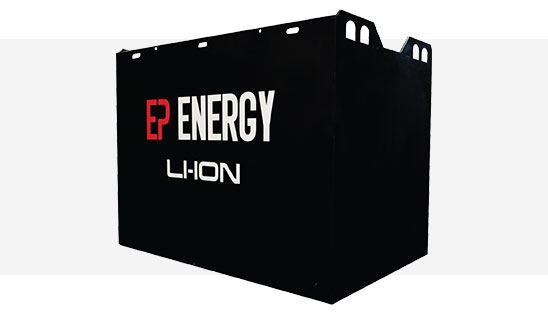 Lithium-Ion Technology Boosts Productivity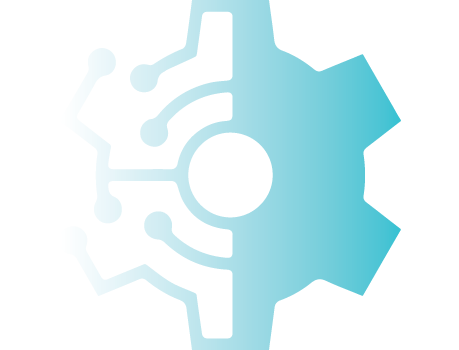 When using more sophisticated equipment, the job is done more quickly and efficiently. ePicker elevates the everyday task to a better experience.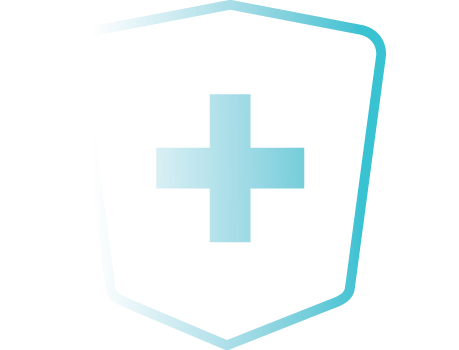 By reducing employee strain and injury, production goals are met and business continues to move at the speed of the modern supply chain.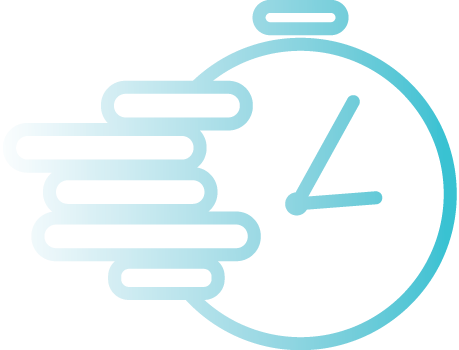 Through leveraging new technology and time saving features, like Lithium Ion powered options, ePicker makes a way to increase ROI quickly.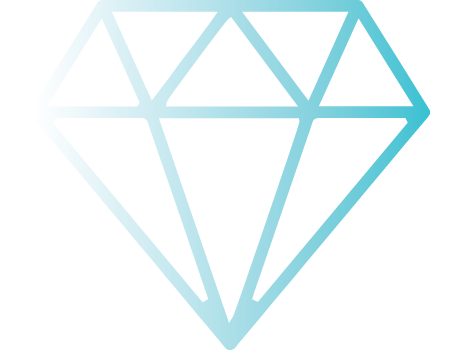 ePicker is built to last, and take the wear and tear of a 24/7 environment. Whether ecommerce, retail, manufacturing or warehouse, ePicker has the right tool to get the job done with less downtime.