With various models to choose from, we can help you find the right unit that works best for your business and personnel. ePicker offers lithium powered walk behind pallet jacks, end control rider pallet jacks, and traditional Absorbed Glass Mat(AGM) deep cycle pallet jacks. Ranging in capacity from 2600lbs to 4400lbs, our innovative design and solid construction will provide you a cost-effective solution that will last for years to come.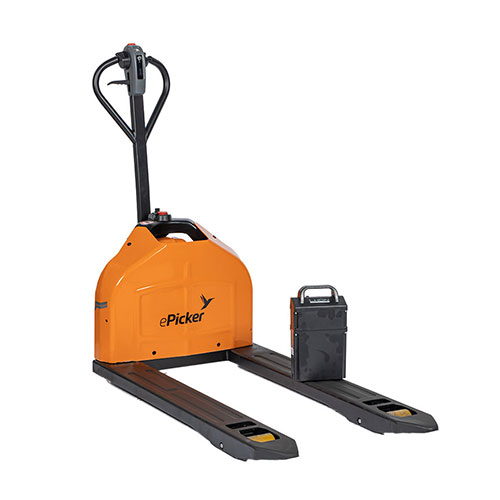 ---
Model EPT16L
Capacity: 3300 lbs.
The ePicker Lithium Pallet Jack (EPT16L) is our newest model that features a 3300lb capacity to help you work safe…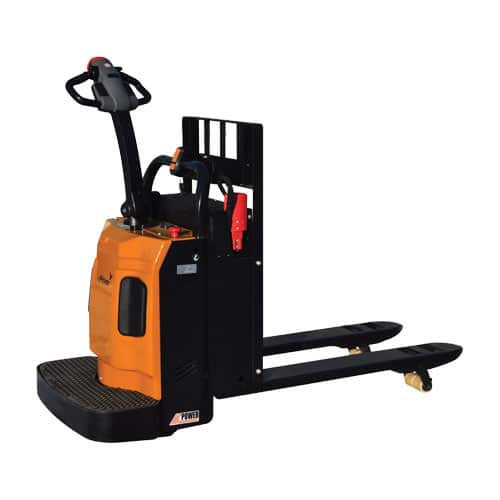 ---
Lithium End Control Rider Pallet Jack
Model RPT22L
Capacity 4,400 lbs.
Our 4,400 lb capacity fully electric pallet truck has a compact chassis and power steering for nimble performance in tight areas...