Electric Super Task Support Vehicle
The JX1HD out-performs other order pickers and utility vehicles that are currently on the market for use in distribution centers and large warehouses. The JX1HD travels up to 6.5 mph, and rises a lot higher than its competitors, making the JX1HD a remarkable value in any fast-paced environment. With 210" of lift, it is able to reach high places and move from storage to shipping in record time. It has an optional 48V Li-ion power system, delivering high-performance travel, lift speed, enhanced duty cycles and extended run-times.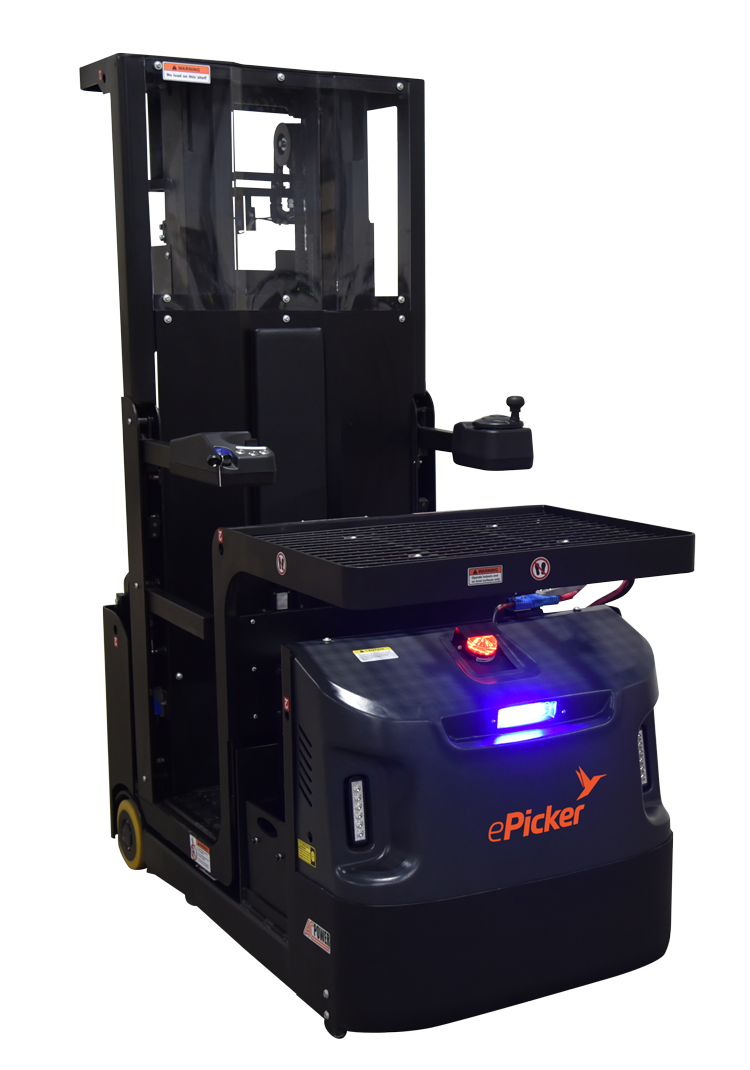 Electrical
48-volt AC system manages the vehicle's electronic power steering, acceleration, neutral braking and automatic speed reduction both at height and during tight turns when cornering.

AC drive motor provides high torque throughout the entire speed range. The brushless design of AC motor technology drastically reduces maintenance and extends truck run times through efficiency. Lift and lower controls are single speed.

LCD dashboard display includes fault code diagnostics, hour meter, battery discharge indicator, travel speed and drive wheel directional indicator. The JX1HD comes with an emergency power disconnect, bluelight, forward facing LED headlights, key switch and horn as standard equipment.
Mast
Heavy duty I-beam design provides excellent stability at height. Steel mast channels and side mounted lift cylinders increases platform capacity.

Chassis
Three point chassis design along with 180° drive motor steering arc provides exceptional maneuverability. Powerhead mounted stability casters add additional truck stability and operator confidence at working heights of up to 24 feet.
Operator Compartment
Ergonomic fingertip controls for travel, lift and lower functions provide for easy and intuitive operation while traveling at height or ground level.

Roomy operator compartment is designed for high productivity and comfort. Large storage compartments are included for paperwork, pick tickets and tools. Retractable compartment guardrails have an audible alarm when raised if the platform is above a modest elevation.

Regenerative Breakes
Regenerative braking is applied when the operator removes their hand from travel control or when travel speeds are reduced, Electromagnetic parking brake is applied after the truck is stopped.
Other Standard Features
• Electronic power steering
• Hide away rear work tray
• Forward facing blue light
• Forward facing LED headlights
• Premium anti-fatigue rubber floor mat